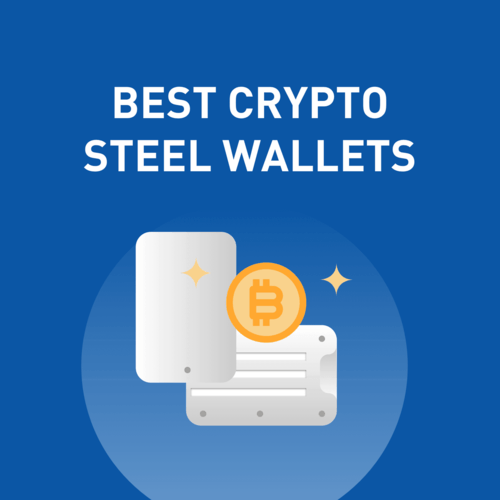 Curious about what steel wallet to buy?
Maybe you are wondering why you even need one.
In this article, we'll cover…
The risks associated with seed phrases
What a steel wallet is
Why it's important to have one
The top 4 steel wallets on the market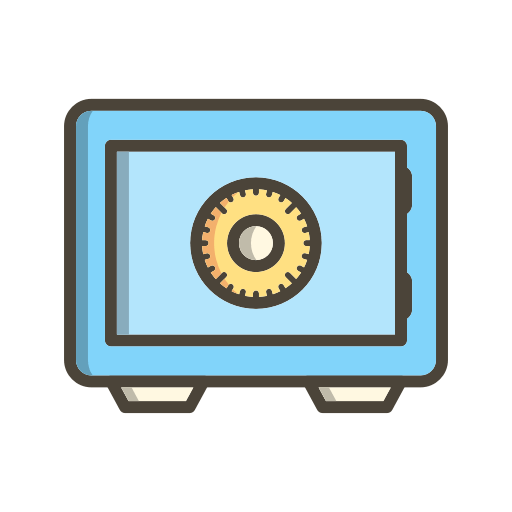 How Can You Improve the Security of Your Crypto?
It's true that when storing and using cryptos like Bitcoin, there are threats you don't have to worry about when compared to traditional currencies like dollars.
Since you must custody your own money when using crypto, it's important you store it correctly.
And that means a good back up of your wallet is necessary.
That's why steel wallets have now become a big trend when it comes to securing your coins.
What Is a Cryptocurrency Steel Wallet?
Hardware wallets like the Ledger Nano X and Trezor T are popular because they offer a much more secure way to store your Bitcoins or Ethereum than the software wallets you get from crypto-exchanges, like a Coinbase wallet.
The downside of hardware wallets is that you can lose all your Bitcoins if you accidentally break or misplace your Bitcoin wallet – or it gets stolen.
That's where the seed phrase comes in.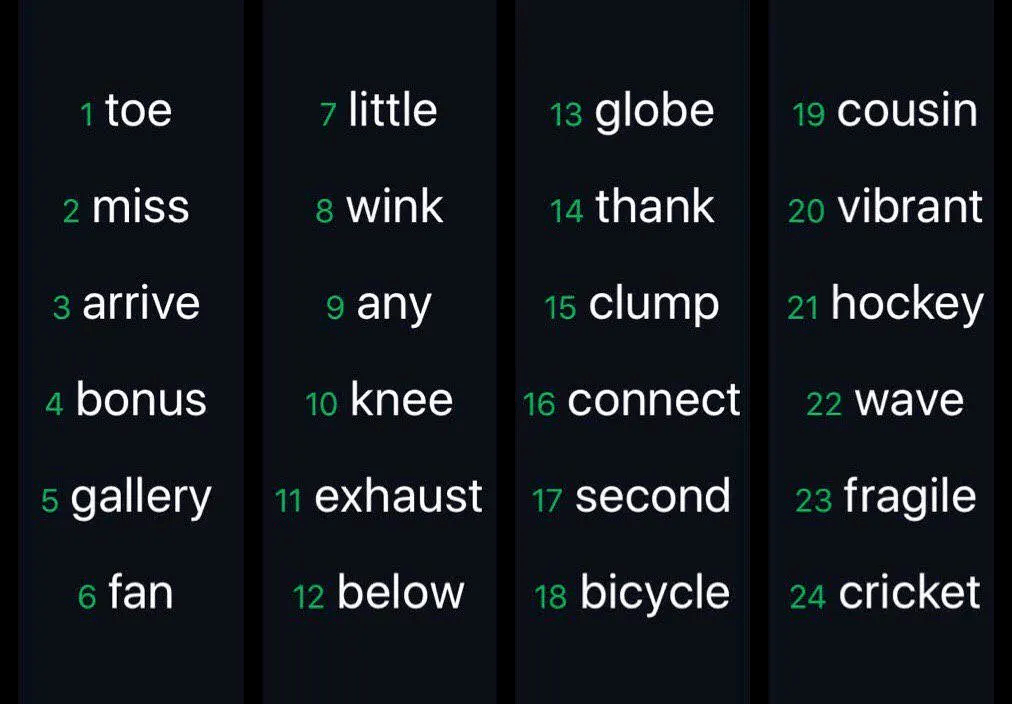 It's a combination of random words that enable you to access your Bitcoins on the blockchain in case you lose access to your hardware wallet.
But private keys and seed phrases can also be a major security risk.
Enter the cryptocurrency steel wallet.
A metal wallet is another cold storage wallet that securely backs up the recovery phrase (another word for private keys and seed phrases) to your other hardware wallets so you never lose access to your Bitcoins.
Quick Info: Our Steel Wallet Picks
Why People Need Steel Backups for Wallet Seed Storage
You could just write down your private key or seed phrase on a piece of paper and store it in a safe place. But that makes it no more secure than a paper wallet – and that's risky business.
Most steel wallets, on the other hand, are corrosion resistant to pretty much any physical threat or natural disaster.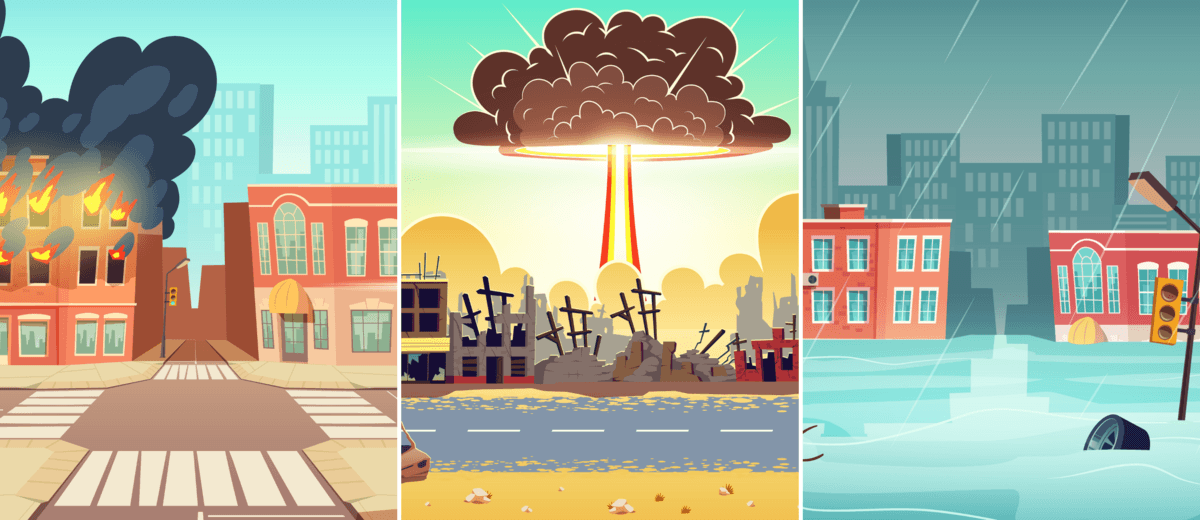 Some examples threats steel wallets protect your seed from include:
Corrosion
Fire
Hackers
Rust
EMP (Electro Magnetic Pulse) Shocks
Water
That makes steel wallets almost indestructible. Some manufacturers even go so far as to make videos where they try (and fail) to break them.
Now that you know how steel wallets work and why they're important, it's time to look at some of the best-selling steel wallets on the market right now.
The 5 Best Cryptocurrency Steel Wallets
How Can You Improve the Security of Your Crypto?
What Is a Cryptocurrency Steel Wallet?
Quick Info: Our Steel Wallet Picks
Why People Need Steel Backups for Wallet Seed Storage
The 5 Best Cryptocurrency Steel Wallets
What are the Cons of a Steel Backup?
How do I back up a Multisig?
Billfodl Multishard
Which one will you choose?
Cryptosteel vs Other Steel Wallets

The Basic Cryptosteel
Cryptosteel Capsule
What Kind of Protection Does Cryptosteel Offer?
Do You Need Cryptosteel?
Packaging and Handling

Cryptosteel – Disadvantages

Can you use Cryptosteel with Ledger and TREZOR
Cryptosteel vs Billfodl
What are the Cons of a Steel Backup?
It's important to remember that anyone who finds your steel backup would have access to your coins. After all, the whole point of the steel wallet is to backup a recovery seed which you use to get your bitcoins and altcoins back if you lose your wallet or it is destroyed.
Therefore, you need to make sure that your steel wallet is always somewhere no one else would find it. At the very least, make sure it is somewhere that only people you trust could find it. You may even want to instruct your spouse or significant others that they can use this device to access your funds in the case of your death.
The point is, steel wallets are meant to protect your Bitcoin seed phrase from destruction by fire and water damage.
How do I back up a Multisig?
If you have a multisig wallet, you will have several recovery seeds. One of these devices will, therefore, not be enough to backup all of the recovery seeds. You will need to buy one device for each recovery seed you have. So for instance, if you have a 2-of-3 multisig, you will need to buy three of these backup devices.
Billfodl Multishard
The Billfodl Multishard allows you to split your recovery phrase into a 2-of-3 backup.
Here's how it works:
The Multishard comes with three separate units, each labeled to include 16 of the 24 words.
Unit one holds words 1-16
Unit two holds words 9-24
Unit three holds words 1-8 and 17-24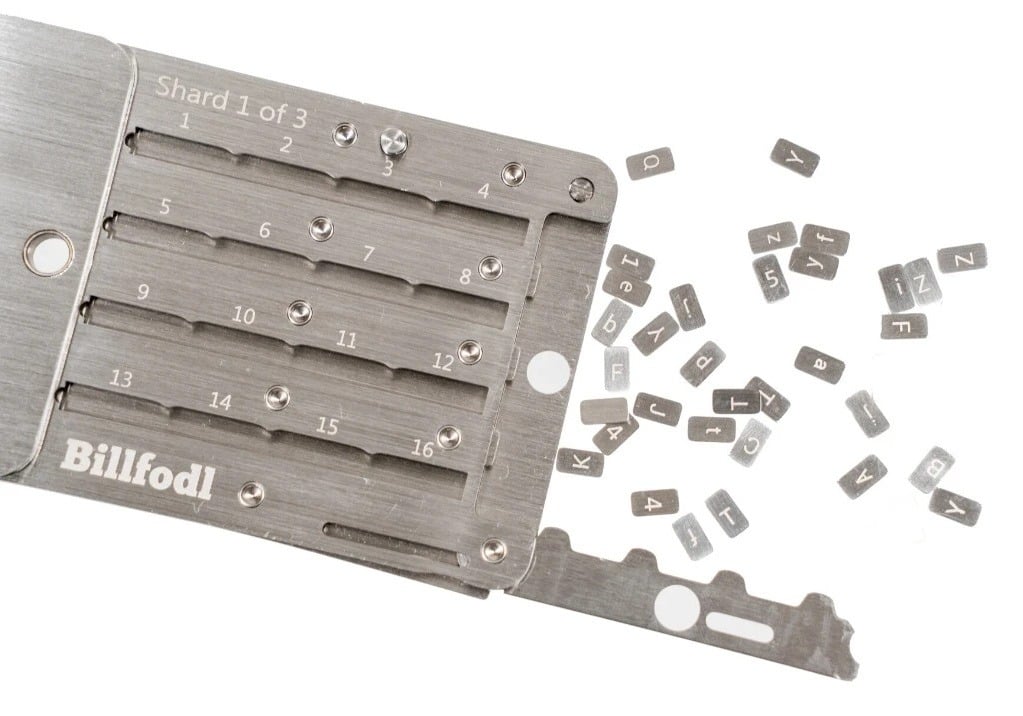 This means that to recover your coins, you would need any two of the three backups.
This protects your coins in case someone finds a Billfodl because they won't have the entire seed phrase.
This also protects from major damage, such as being lost in the rubble of a collapsed apartment building.
The idea is to put each of the units into different places so you have redundancy.
Which one will you choose?
As you can see from our comprehensive review, steel wallets serve an important function when it comes to protecting your Bitcoin or Ethereum.
Just to recap what we've covered in this guide:
You can lose access to your hardware wallets
seed words can help you recover your Bitcoins
Steel wallets protect your seed words
You can get a steel wallet for as little as $19.99
Hopefully, you've found a steel wallet that suits your requirements and budget. But watch this space – more manufacturers will no doubt enter the market in the coming years.
Cryptosteel Review
Cryptosteel vs Other Steel Wallets
The Basic Cryptosteel
The Basic Cryptosteel (starts at $79): This is the company's best selling item. It can hold 24 four-digit mnemonics total, in addition to over 245 uppercase letter tiles.
It also comes with blank tiles to facilitate 3-letter mnemonic words. At 455 grams, the wallet is quite easy to carry.
Cryptosteel Capsule
Cryptosteel Capsule is a hollow cylindrical tube with a column in the middle.
Like the original cryptosteel, you are given stainless steel donut-shaped tiles with letters stamped on them.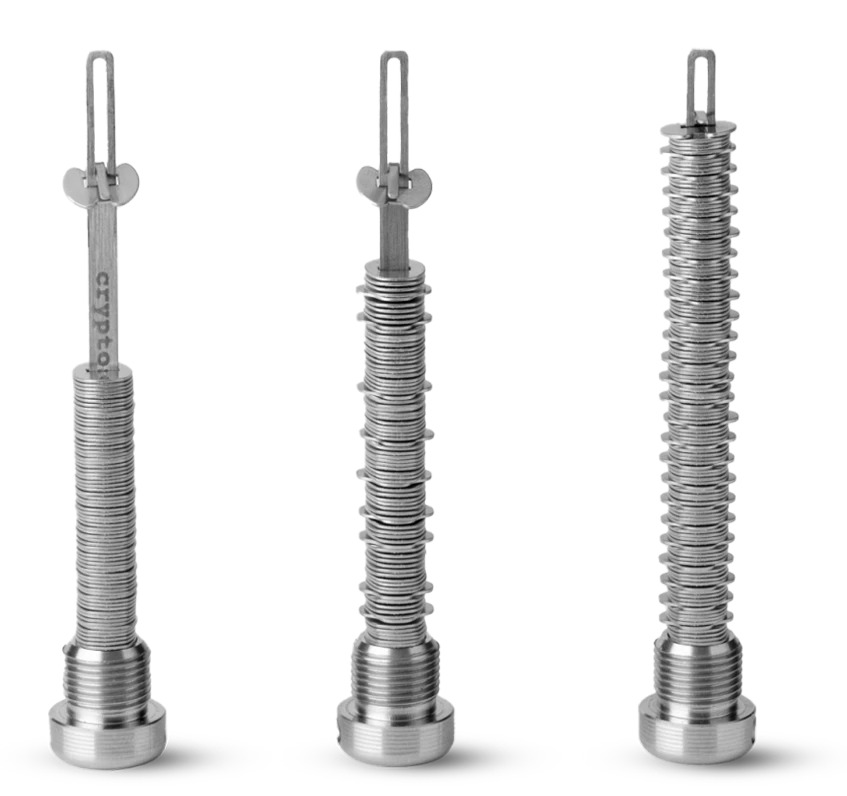 The tiles are stacked, one on top of the other, by dropping them onto the column in the center of the tube in the order that spells out your seed.
The idea behind this design is to make the process of seed storage cheaper and easier to set up, but with the draw back that it's easier to make a mistake.
One of the main benefits is that the letters of each word are not displayed directly. You have to open the capsule to see the words, making the Capsule slightly more discreet than the original Cryptosteel.
What Kind of Protection Does Cryptosteel Offer?
The standard option comes with a total of 24 slots. Each slot is able to hold 4 letters – this is all you need to recover the entire word from the BIP39 word list of 2,048 possible options.
I did not personally run stress tests, but I did see some YouTube videos that show the wallet being tested. It can bear extreme temperatures and will not sustain damage be it fire or water. In fact, it is fireproof up to 1200°C. Moreover, it comes with a unique Lifetime Satisfaction Guarantee.
This was enough to convince me about the quality of the product. It feels sturdy in hand and I also liked the feel. It's as big as a credit card but much heavier.
The level of protection is excellent. It doesn't matter what the wallet has to go through, the letters will still be readable.
While cold-storage wallets offer security against hackers, theft is still a possibility.
In case you lose your wallet, you should first generate a new seed. Plus, if you have Trezor or other such devices, you can add another layer of security by applying an additional password. Moreover, there is also the option to use a padlock to deter thieves. It can be bought separately.
Do You Need Cryptosteel?
Online security is a major concern. Most users are afraid of storing their private information on the web. It may be a good idea to invest in Cryptosteel if you have made a large investment in digital coins.
Since it is made of stainless steel, it can go undetected. You will have no difficulty in storing it, which is a great plus. Additionally, the company offers free international shipping ($150 or bigger orders).
It also offers more security than writing down your mnemonic code on a piece of paper. Plus, it's compatible with Trezor, Ledger Nano S, and KeepKey.
It might be a little on the expensive side, but it's worth the price considering you will not have to replace it anytime soon due to it being very durable and long-lasting. Plus, there is no risk of a security breach since the entire process is offline.
Packaging and Handling
I was quite impressed when I first got my hands on the device. It looks quite neat and is easy to hold. However, remember to be careful when opening the package as it contains small items. You don't want to lose anything.
The artwork is quite impressive as well. It gives the device a unique appearance.
Unfortunately the packaging leaves A LOT to be desired. The tile tray leaves the tiles in a giant mess which means setting it up can take hours as opposed to Billfodl which only takes a few minutes.
Cryptosteel – Disadvantages
It can be difficult to store and sort out the tiles. Plus, you cannot use it to store BTC addresses or other such information as it does not come with numeric tiles. Again, something that Billfodl includes in their basic product.
Also, some users complain about a lack of uniformity when it comes to tiles. I did not face such problems personally. If this is the case, you will have to manually polish the tiles to ensure they fit well.
Having used and reviewed Cryptosteel, I can say it delivers what it promises. If you have invested big in cryptos, then it may be a good option to buy this wallet.
Can you use Cryptosteel with Ledger and TREZOR
Yes, Cryptosteel is compatible with the Ledger Nano S, Ledger Nano X, and both TREZOR models.
Cryptosteel vs Billfodl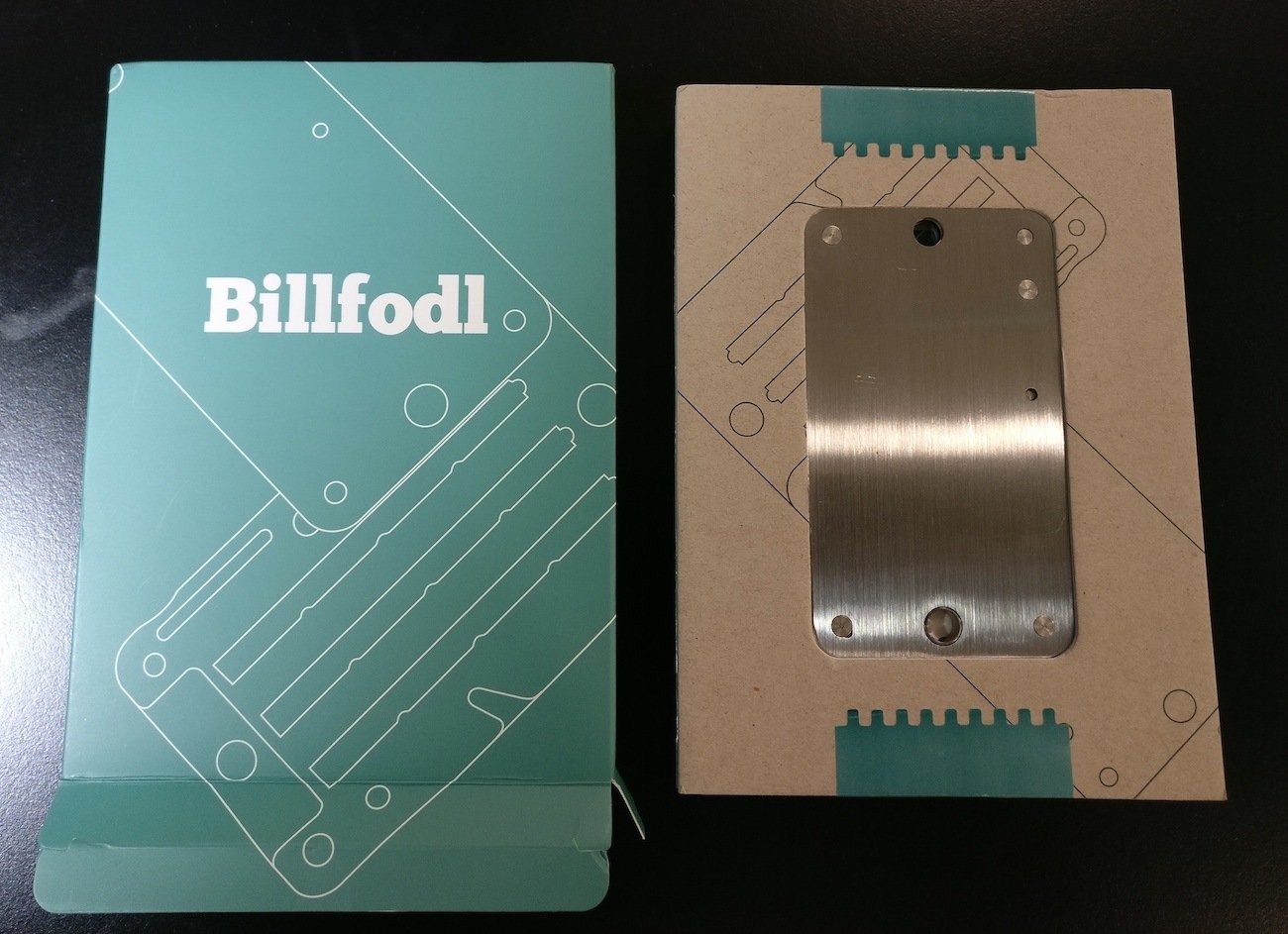 There are two main differences between the Billfodl (read our Billfodl review) and Cryptosteel.
The Billfodl is cheaper and comes with faster shipping.
Billfodl's built with Marine-Grade 316 Stainless Steel, while Cryptosteel is built with basic 304 construction steel.
Billfodl also offers a 125% money back guarantee for life if you don't like it and, as mentioned previously, has a much better tile organization.
Find more: Krypto steel – Krypto-NFTs
Source: 🔗