5 trillion US dollars. That is the estimated size of the global FinTech market today. Some commentators like to think of FinTech as a disruptor. However, I like to think of FinTech as simply the next logical step in the centuries-long evolution of the financial services industry. We are using technology in every aspect of our lives. Why should finance be any different?
Companies and investors around the world are pouring billions into FinTech in order to get an edge over the competition. This has lead to millions of new jobs being created in the development of FinTech. But FinTech is not just about developing apps or web tools. Even business leaders, business owners and senior management executives have to learn about how FinTech can help them improve business operations, boost sales and make them more competitive in the market. Its simply a better way of doing finance.
But the BIG question is this: How do you get started with FinTech? The following is a list of hand picked courses that offer the best entry points into FinTech. There is something for everyone – business and strategy oriented courses for senior management or bankers, tech-heavy courses for programmers or students and so on. I have only picked top-brand providers that will add tremendous value to your CV while teaching you all you need to know about FinTech.
1. FinTech Certification from Harvard
Who is it for?

Senior business decision makers, top management, bankers, finance professionals.
Course Review
A formal certification form Harvard is something that will add value to any CV or LinkedIn profile. It is great that opportunities like this exist today where you can get a formal certification from the world's leading universities from the comfort of your home without having to travel half-way across the globe.
This is an executive level course meant for senior management. You do get a chance to connect with fellow students so that's a nice networking opportunity.
We kick things off by learning about how the banking and payments industry is being transformed by FinTech. This is obviously how the FinTech industry started and learning about how technology is changing how we pay for things, how we view currencies and how countries are adapting to this change is a crucial first step.
Next we move on to an even more interesting topic which is lending and crowdfunding. I wont go into too much detail here but rather encourage you to download the course brochure using the link below to get a sense of what is being taught at the bleeding edge of FinTech. This is followed by meaty modules on AI and machine learning and personal finance .
Lastly, we look at how blockchain and cryptocurrencies are affecting finance. No FinTech course can be complete without acknowledging the role these technologies have to play and all the risks and opportunities are identified here. The last module is about governments and regulations with regards to FinTech. The dynamics that are at play between the incumbents, startups and regulators are laid bare.
There is also an optional conference week where you can share your capstone project with your peers. I think this is a great opportunity to interact with other business leaders.
Click here and use code GS-AF-BBD15 for a 15% discount on this course!
Summary
Duration6 weeks (about 8 hours per week)FormatFully onlineLevelExecutive
2. FinTech: Innovation and Transformation in Financial Services from National University of Singapore
Who is it for?
Mid to senior level executives interested in FinTech leadership.
Course Review
When it comes to FinTech, Singapore holds a commanding position throughout Asia and beyond. With so much local innovation, the National University of Singapore is ideally positioned to train the future generations of FinTech entrepreneurs and disruptors. The immense potential of the massive Indo-Pacific market makes this option all the more attractive.
This 2 month program with 8 modules has been designed to help executives apply fintech innovations to real world business applications. The program starts off with a general but well presented introduction covering the drivers of FinTech, blockchain, Internet of Things, cloud computing, AI and machine learning and all such technologies that are playing a pivotal role in the industry. This builds a solid foundation before you are thrust into the meat of the program in the coming modules.
The use of tech in Banking and financial services is the first area of focus followed by cryptocurrencies and smart contracts. I was happy to see a module on stablecoins and enterprise blockchains because that is the real future in my opinion. Stablecoins can help address the biggest drawbacks of vanilla cryptocurrencies and enterprise solutions are where the big projects are. Other FinTech topics like AI/ ML, alternative lending and innovations in payments etc. are also covered in nice chunky modules of their own.
There are a 100+ videos, plus dozens of assignments, quizzes, live sessions with program leaders and enough case studies to keep you busy for quite a while. The case studies are especially nice and are always my personal favourite to sink my teeth into. You'll look at some of the best examples of FinTech implementation in the real world.
Preview Course/ Enroll Now
Summary
Duration2 monthsFormatFully online, pre-scheduledLevelIntermediate to Advanced
3. FinTech: Foundations & Applications from Wharton
Who is it for?
Read more: 17 Best Fintech Courses Online 2022 – courselounge
Anyone interested in a foundational understanding of FinTech. Suitable for learners at all skill levels.
Course Review
Wharton is a great brand to have on your Resume. Recruiters get swamped with so many Resumes that they can only spend a few precious seconds glancing over each of them. Having a solid brand that pops and catches their attention can be hugely beneficial. This is a great opportunity for some solid personal branding while learning from the best.
The courses both on the fundamental building blocks of FinTech as well as real world applications. This means you get a great combo of both theory and practice that few other courses can get right. This is a broad-based course covering core finance areas like payments lending, regulations and investments as well as newer topics like crowdfunding, AI, Insurtech, Modern Investing and so on.
The course covers important aspects like use of technology for financial regulation, blockchain applications, portfolio management, payments, peer-to-peer lending, robo-advising, etc. This will provide you with a wide latitude of options in your FinTech career. Wharton has roped in real business leaders to offer insights as part of this program.
You get a certificate on successful completion that can be shared on your LinkedIn profile as well. Course is suitable for beginners and is generally very highly rated. Highly recommended as a first step towards FinTech.
Preview Course/ Enroll Now
Summary
Duration15-20 hoursFormatFully online and on-demandLevelBeginner
4. Professional Certificate in Fintech: The Future of Finance from the University of Texas at Austin
Who is it for?
Business leaders, managers, executives, bankers interested in learning about the intersection of Finance and Technology.
Course Review
FinTech is moving at a repaid pace and the University of Texas at Austin has created this Professional Certification to help bridge the gap between actual advancement and out understanding of how they work and what they can do for our organizations. Managers and advances students will benefit equally from this professional certificate and it may even be used for some continuing education programs.
The certification is divided into four modules or courses. The first course provides an excellent overview into the FinTech sector with a deep into what financial services companies do, how they create value and how emerging technologies can do that in a better way. The second course focuses on blockchain technology for business. This includes topics like cryptography, hashing, encryption & decryption, cryptocurrencies, ICO and the regulations surrounding them. You will be at the bleeding edge of the current revolution by the end of this course
The last two courses focus on machine leaning, AI, Internet of Things and the use of APIs. These are by far some of my favourite topics because this is when we take FinTech to the ext. level. AI and machine learning provide a force multiplier like nothing we have seen before in human history and the Internet of Things provides us the ability to deploy them to tens of billions of devices around the world.
This professional certificate should provide value to business leaders and future leaders who want to stay at the forefront of innovations in financial technology. Some of the topics covered here are not covered in any of the other courses (I looked!) and that is what really sets it apart
Preview Course/ Enroll Now
Summary
Duration80-100 hoursFormatFully online, on-demandLevelAdvanced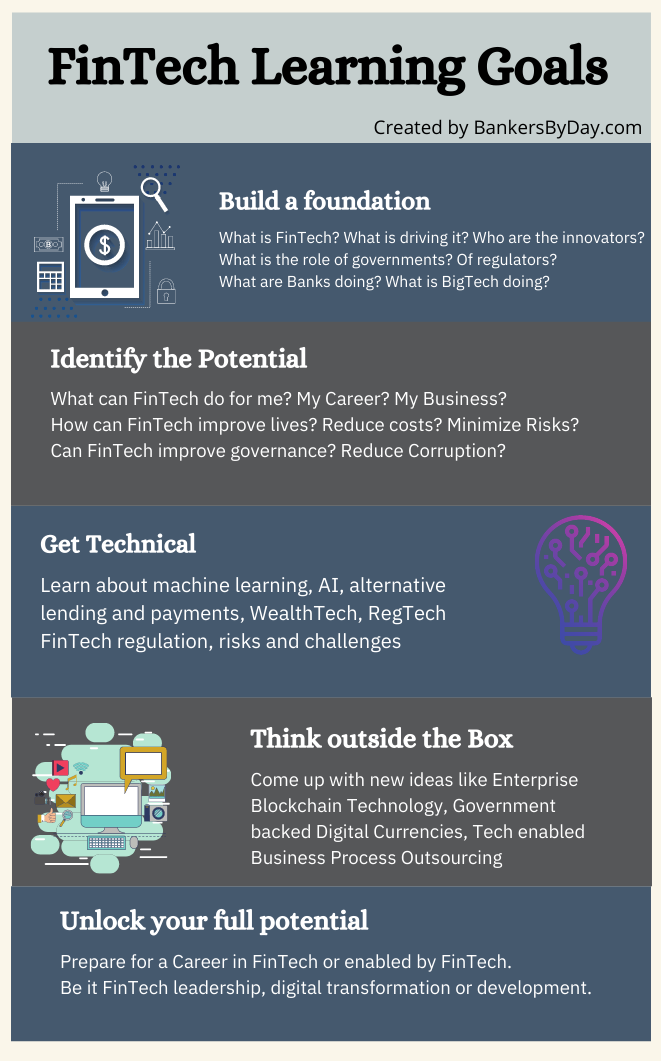 5. Fintech and the Future of Finance: Blockchain, Cryptocurrencies, Govcoins and the Payments Revolution from The Economist
Who is it for?
Highly recommended for policy makers, regulators, central bankers, compliance staff and other policy decision makers.
Course Review
This course leans heavily on the impact of all the latest FinTech technologies on the finance industry. Big data, blockchain, decentralized finance etc. are all covered in detail. But what sets this course offering apart is the focus on the macro economic aspects.
The innovation heralded by FinTech startups is all fine and good but this course also covers the FinTech revolution from a different angle. That of policy makers, central bankers and the government itself. How can stablecoins and Govcoins play a role? How central bank digital currencies can work and what they bring to the table? What will be the social, economic and political impact of these innovations? These are topics that aren't usually covered in most courses but should be.
Read more: Fintech and Blockchain Online Certificate Courses – GetSmarter
Emerging markets (especially Asia) gets an entire module of their own. The fact is that EMs have been over performing when it comes to FinTech adoption and there are lessons here that need to be learned by the more mature economic markets.
DeFi is also a big area of focus with a deep dive into its current form, future potential, difficulties and compliance implications.
Download course brochure
Summary
Duration6 weeks, with about 6-7 hours a weekFormatFully online and on-demandLevelExecutive
6. AI for Business Leaders from Udacity
Who is it for?
Business leaders, bankers leading the AI revolution in their companies or divisions.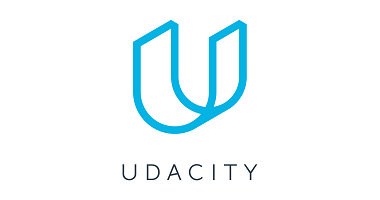 Course Review
This is the AI course for investment and corporate bankers, hedge fund managers, private equity managers and even CFOs. It is not meant to teach you to code, but rather lead the AI revolution. This course gives you the tools you need to become an AI and machine learning evangelist in your organisation and become a change leader.
You start with the basics and learn how algorithms work and move onto meatier topics like how learning works in AI and ML systems, the mat and architecture behind these systems, how AI processes data and so on. This course is essentially meant to get you ready for leading the change form a business perspective.
You also get to work on real world project and Udacity provides you access to technical mentors to help you out if needed. There are other value added services as well like Resume/ LinkedIn profile reviews etc.
Click here to generate your personalized discount for this course
Summary
Duration4-8 weeksFormatFully online, on-demandLevelAdvanced
7. Digital Transformation in Financial Services from Copenhagen Business School
Who is it for?
Ideal for FinTech strategists, digital bankers and management level executives who have to develop FinTech strategies or talk about digital banking authoritatively.
Course Review
This course focuses on the digital transformation of the traditional financial services sector. What this means is that you are looking at things form the perspective of banks and how they are transforming themselves to face the onslaught of the tech companies. I find this aspect to be quite unique and a perfect learning opportunity for fellow bankers and financial services practitioners.
Scandinavia is the undisputed leader in the digital transformation of finance. They outrank everyone in terms of financial transactions and services being offered over digital channels. So this insight from Copenhagen Business School is quite welcome.
More than a quarter of the course is spent on formulating your FinTech strategy which makes this course perfect for senior to mid-level executives who need this top-down insight.
Preview Course/ Enroll Now
Summary
Duration40 hoursFormatFully online, on-demandLevelIntermedaite
8. Professional Certificate in FinTech from the University of Hong Kong
Who is it for?
Those interested in the regulatory aspect of FinTech like risks and ethics and use of blockchain.
Course Review
The course not only focuses on FinTech sectors but also on the players like startups, BigTech firms, traditional financial institutions (like banks) and regulators. It is actually three courses rolled into one – intro, blockchain, security/ risk aspects of FinTech.
Blockchain is a major focus of this course and a lot of time is spent on understanding the technological and cryptographic components of blockchain tech. You will also look at applications and limitations of blockchain.
Read more: 10 Best Fintech Online Courses & Certifications 2021 [UPDATED]
RegTech and security is the second major focus of this course. These are some of the fastest developing fields in FinTech and I talk about them a lot in my other article. This course is a great opportunity to learn about these fields and get your foot in the door.
Preview Course/ Enroll Now
Summary
Duration40-50 hoursFormatFully online, on-demandLevelIntermediate
9. FinTech Law and Policy from Duke
Who is it for?
Anyone interested in the legal and policy aspects of FinTech, compliance, regulatory environment, ICOs, FinTech lending etc.
Course Review
Very few courses go into as much depth about the legal and regulatory aspect of FinTech technologies. Perfect for financial professionals at senior level who need to know about this, and also for legal professionals advising financial companies.
The course covers legal, regulatory and policy issues associated with FinTech services like peer to peer lending, new payment methods, wealth management technologies, account aggregators, cryptocurrencies, initial coin offerings and so on. Quite a comprehensive package.
This is one of the most unique and practically significant courses on this list. It goes into great detail on topics that are of paramount importance but are usually overlooked in introductory courses.
Preview Course/ Enroll Now
Summary
Duration10 hoursFormatFully online, on-demandLevelBeginner to Intermediate
10. Professional Certificate in FinTech for Finance and Business Leaders from ACCA
Who is it for?
Highly recommended for professional accountants in particular.
Course Review
ACCA or the Association of Chartered Certified Accountants is the globally recognized body for professional accounts. As per surveys, a large portion of their member base sees digital skills, cybersecurity skills and machine learning skills as relevant to their profession. This course should help fill that skill gap.
The program is divided into three modules with the first one focusing on machine learning for finance. You will learn how to use Python to deploy these essential time saving tools within your organization. The second module focuses on cyber security – perhaps the number one headache for any corporate leader these days. I certainly get a lot of queries from financial services firms about cyber security. This module should help you get a strong foundation in cyber security.
The last module is all about robotic processes and intelligent automation in finance. The finance industry has historically been very quick to adopt new technologies. I feel that with machine learning, they have been left behind in this particular instance. That is what makes this section on automating financial processes and tasks highly relevant and highly recommended.
Preview Course/ Enroll Now
Summary
Duration10 hoursFormatFully online, on-demandLevelIntermediate
11. Introduction to Programming Nanodegree from Udacity
Who is it for?
FinTech Programmers and others that need technical experience.
Course Review
If you want to make it as a FinTech programmer and coder, then this is the course for you. Udacity offers the best tech courses on almost every topic that you need to learn to be a FinTech coding guru and then some. This is the introductory course that covers web dev and Python but if you already have some experience under your belt, you can even go for some of their advanced offerings.
HTML, Python, CSS, Java etc. are all covered with enough depth to get you well underway developing your first FinTech app or service. There is a lot of practical projects here which should keep you busy for a while and give you the confidence that only comes from creating something real with your own hands.
One of the best things about Udacity nanodegrees is that they are more than just an online course. They provide plenty of value added services like technical mentor support, career services, expert project reviews and so on. You can even get help to optimize your LinkedIn profile!
Click here to generate your personalized discount for this course
Summary
Duration4 months, about 10 hours a weekFormatFully online, on-demandLevelIntermediate
What to look for in a FinTech Course
Fits your specific requirements – FinTech is a rather broad niche and there is no one size fits all. Some of you may be interested in coding FinTech apps while others may be leaning towards digital banking or decentralized finance. Which is why our first priority is to select the best course for each specific use case.
Brand value for CV building/ personal branding – If you are not thinking about personal branding already, you are missing out. At the end of the day, its all about professional growth & career progression. To get ahead, you need to build your personal brand and that can be anything from a new designation next to your name to professional certification for your LinkedIn profile. Which is why I only list the most brand-enhancing courses and certifications in all of my lists.
Provides real-world expertise – Employers prefer candidates who can hit the ground running form Day 1. While theoretical concepts are necessary to build a solid foundation, I always hire people who can tell me what they can do in the real world, in a real situation, solving a real problem with real money at stake.
Related Articles
Python Courses
Blockchain Courses
Cyber Security Courses
Data Science Courses
Android Courses
UI/ UX Courses
DeFi Courses
Find more: Blockchain fintech online course – Krypto-NFTs
Source: 🔗